Historical waterfront property
Prégny-Chambésy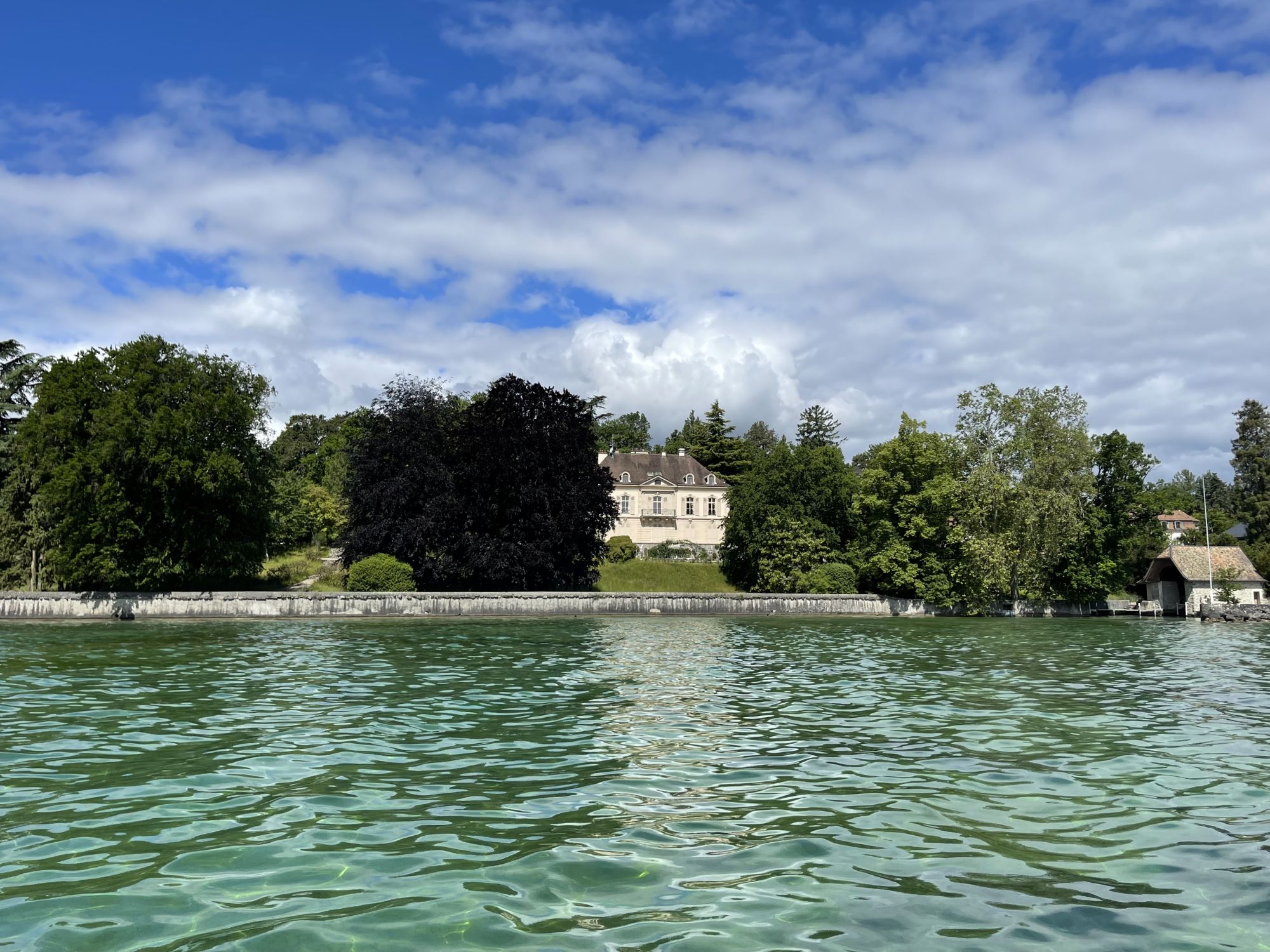 Prégny-Chambésy, 2022
October 2022
We are pleased to announce the sale of what we consider to be the most stunning waterfront property in the canton of Geneva.
Indeed, "Le Rivage" benefits from a unique setting with a large lakefront, a spectacular view of the Mont-Blanc and a charming private harbour. The property's park is of absolute privacy, set back from the main road and consisting of various species of century-old trees.
The marketing was carried out in the most discreet manner in order to remain in line with the exclusivity of the property. The family has meticulously prepared a presentation book with the valuable help of the Steiger & Cie team, as well as a world famous decorator and a landscape designer from Paris.
The preparatory plans and computer graphics helped to visualise this property once renovated and restored to its prestige.
The search for the new owner could then begin and we thank the family for having chosen us among several candidates.
Thanks to our experience and a discreet collaboration within our network, only a handful of candidates were needed to conclude this historic transaction. It was at the end of 2021 that the sale was finalised by a public notary, whom we also would like to thank for his efficiency and professionalism.
From then on, it was still necessary to keep the sale confidential out of respect for the sellers and buyers until October 2022 when the exchange of ownership was finally able to take place.
History of the property
Located on the right bank of Lake Geneva in Pregny-Chambésy, in the canton of Geneva, the Rivage property has a rare character and a unique history. The current main house, with its four-sided roof (hip-type roof), dates from the end of the 19th century. Its Louis XV-style neoclassical stone architecture features rich eclectic decorations. The property is located in an exclusive, residential and privileged area, composed of individual villas and some national and international institutions and is accessed by a private road. The house has undergone few modifications, except for the addition of the winter garden in 1960.
The property was previously owned by the Boissier family until 1945, when Alfred Boissier died. Following an estate division, his son Jacques Boissier inherited it. André Fluckiger, a renowned industrialist, acquired it in 1952 and passed it on to his daughter in 1964.
It is therefore only the third time in history that this extraordinary property has changed family.
---
retour