Contemporary and luxurious
Conches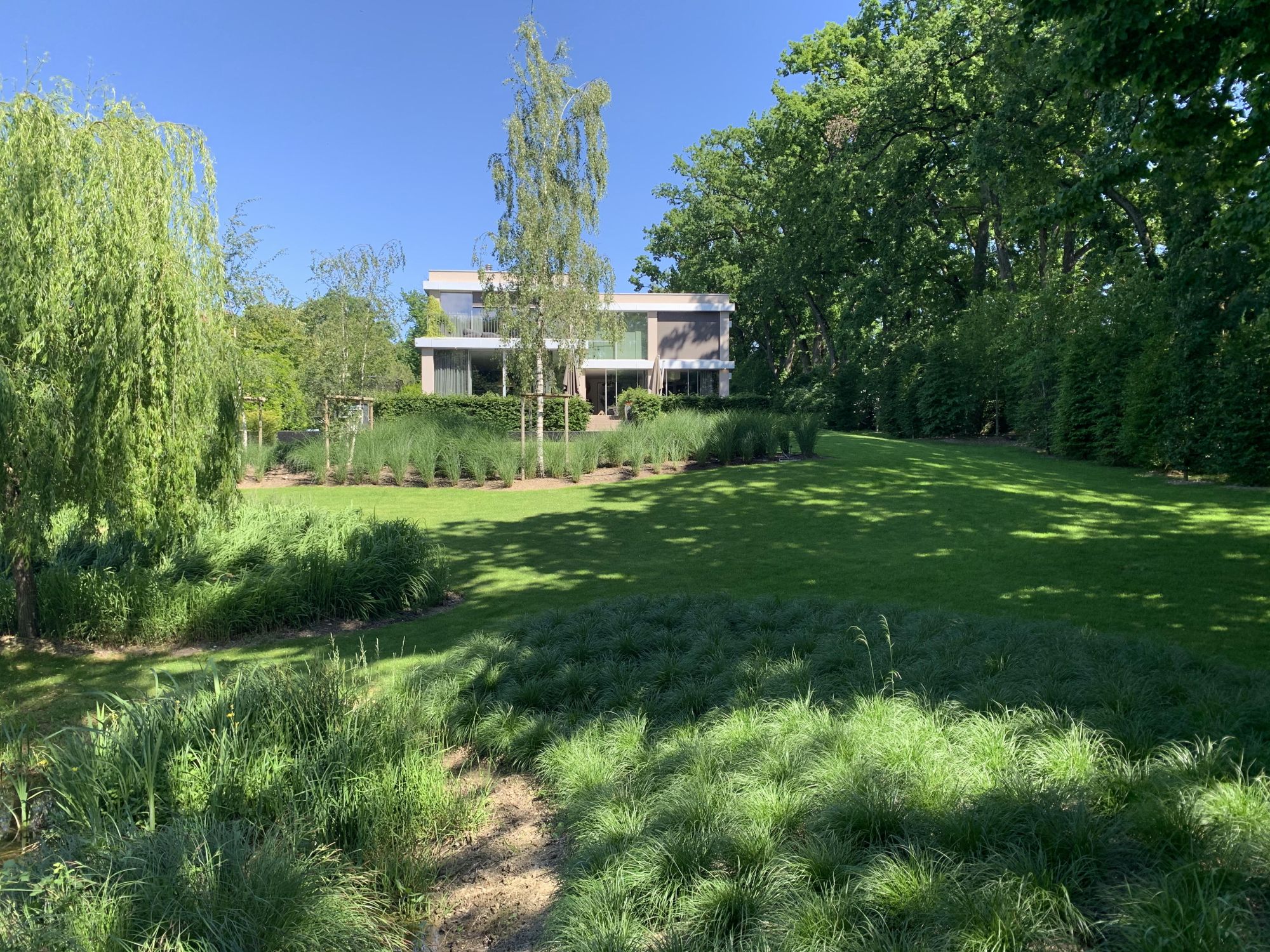 Conches, 2021
We have been entrusted with the sale of an exceptional property in Conches which found a buyer this year.

The villa, recently built, with luxurious finishes and modern design, was entirely designed by the former owners as a harmonious living space for the family, set back from the road and out of sight. The objective was to allow a fluid circulation between the living spaces, separating the rooms dedicated to family time, leisure and reception. The land has been carefully landscaped, optimizing the available surface and giving the property a private and discreet character.

The sale of this house took place during a complicated period for the luxury market and we had to promote this property in several ways, diversifying marketing strategies, through digital publications or in the press. As it is often the case, several buyers showed up during the same period, but it was ultimately a young family who was part of our direct network who fell in love and was able to acquire this unique property.
Please find below the link to view the sales brochure: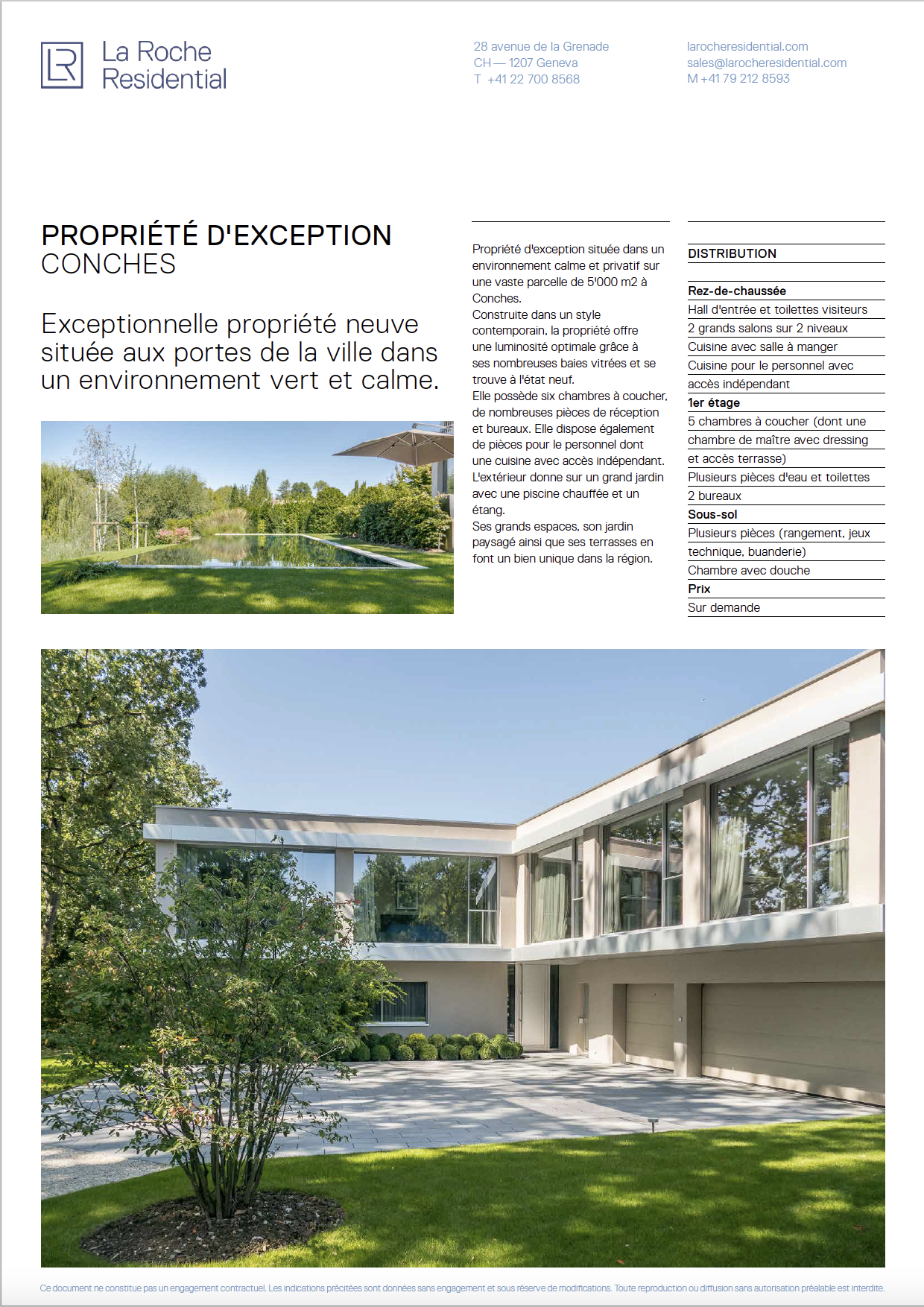 ---
retour